William W. Stagg
Founding Partner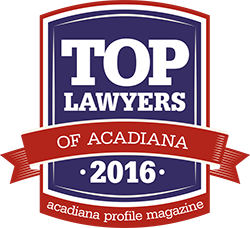 Founding partner Bill Stagg provides experience, expertise, and leadership to the intellectual property and healthcare practitioners at DMSA. Bill received his Juris Doctor degree from the Paul M. Hebert Law Center at Louisiana State University and was admitted to the State Bar of Louisiana in 1982. Bill is a member of the Bar of the United States Supreme Court, the United States Court of Appeal for the Fifth and Federal Circuits, the United States District Courts for the Eastern, Middle, and Western Districts of Louisiana, and is registered to practice in the United States Patent and Trademark Office. He has an AV rating from Martindale Hubble.
Bill holds a Bachelor of Science in Civil Engineering degree (the University of Louisiana at Lafayette, 1973) and a Master of Civil Engineering degree (University of Houston, 1977). Prior to practicing law, Bill practiced civil and structural engineering in Texas and Louisiana where he was a registered Professional Engineer. He is a member of the Louisiana Engineering Society and he remains registered as a Professional Engineer (inactive) in Louisiana.
Bill is a member of the Board of Directors and a past president of the Acadiana Inn of the American Inns of Court, a member of the board of directors of the Lafayette Parish Bar Association, a Fellow of the Louisiana Bar Foundation, and an Assistant Examiner for the Louisiana bar exam. Bill serves as counsel for the Board of Trustees of Regional Medical Center of Acadiana and Women's and Children's Hospital in Lafayette.
True to his Eagle Scout background, Bill is a life member of Ducks Unlimited and enjoys hunting, fishing and shooting sports.
Practice Areas
IP Counseling, Licensing, Acquisitions
Trademark and Copyright Registration
Trade Secrets and Unfair Trade Practices
Business Organization and Contracts
Business Disputes and Litigation
Healthcare Law and Litigation
Patent/Trademark/Copyright