Durio, McGoffin, Stagg, & Guidry
We have earned a reputation for solid commitment to our clients, our community, and our families. Our clients know that we will use our best efforts to provide effective and efficient solutions for their legal needs.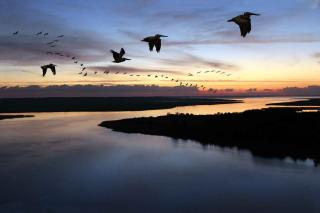 Durio, McGoffin, Stagg & Guidry ("DMSG") is a multidisciplinary law firm located in Lafayette, Louisiana whose team of attorneys has been a mainstay of the South Louisiana legal community for 30 years.
Founding partners Buzz Durio, Gary McGoffin, and Bill Stagg formed Durio, McGoffin, and Stagg in 1985. Each an Eagle Scout, they first met in the late 1960s as Boy Scout counselors at Camp Thistlethwaite near Washington, Louisiana. The mutual trust and friendship they developed as young men has served as a guiding force in the firm's professional growth and evolution.
DMSG and its attorneys are widely known for their experience and expertise in a variety of practice areas, and the firm is committed to providing practical and efficient legal services to individuals and businesses, large and small, in matters of corporate transactions, business organizations, professional liability, and general civil litigation. The firm's practice areas include business and commercial law, creditor's rights, healthcare law, physician and hospital litigation defense, intellectual property, personal injury, family law, criminal defense, real estate development, and estate planning and successions.
We focus on building lasting relationships and gaining a thorough understanding of our clients' businesses and industries. We work with each client's specific needs in mind, focusing on achieving the most effective results in the most efficient manner.
Community Involvement
As a firm, Durio, McGoffin, Stagg, & Guidry is committed to our community as part of the practice of law and beyond.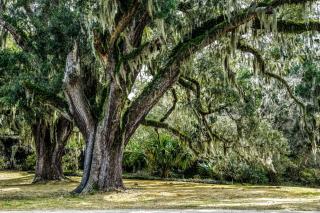 Whether as individuals or the firm as a whole, DMSG is involved in many aspects of the community. The firm supports non-profit organizations, public interest groups, and makes an effort to represent and serve groups and organizations making Acadiana a better place to live and work. The firm's attorneys are involved with a number of local non-profit organizations, such as the Evangeline Area Council of the Boy Scouts, Volunteer Instructors Teaching Adults (VITA), Miles Perret Cancer Center Camellia Crossing, the American Cancer Society, the Oil Center Renaissance Association, and the Coalition to Restore Coastal Louisiana.
The attorneys actively participate in community public interest issues ranging from legal groups to school boards and local government. To learn more about DMSG's most recent community involvement, visit our news section.